I've been making some of these. Warm your tortilla before assembling, it will make it more flexible. The Mission spinach herb tortilla wraps are a little more tender than the corn or flour, so I always make sure I have a solid layer of greens on the bottom (think whole lettuce or collard green leaf) with a few drops of ranch so when I get a bleed thru with the hummus and carrots, it's not a mess.  For these, I drizzled ranch dressing on the wrap, not much, then romaine leaves followed by a thin layer of carrot matchsticks and a blob of hummus spread over the top. For these, I used the parsley garlic hummus with added cayenne. You can also add a thin layer of pickles, pepper rings, a little cheese.  THIN layers tho so it holds folds in a way you can hold it when wrapped.,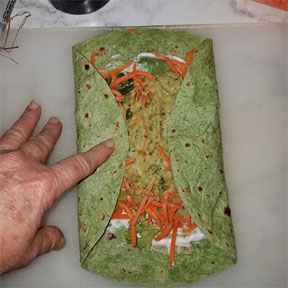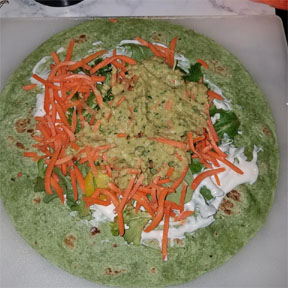 Having 3 hands would help.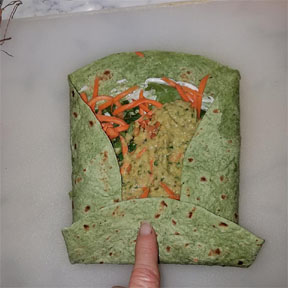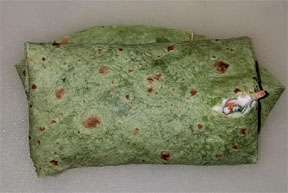 Then gingerly cut and wrap in wax paper, makes it easy to hold. Oops, I got a ding!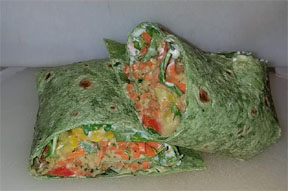 RELATED:  10 Minute Red Pepper Jalapeno Hummus
10 Minute Parsley Garlic Hummus